Digital Cursive Practice Workbook - Lowercase Letters
Regular price
$32.00
Sale price
$32.00
Unit price
per
Sale
Sold out
 I am so thrilled to pass down my love for penmanship through this 85 page Cursive Practice Workbook! Though some may find cursive to be "outdated" or "unnecessary", that cannot be further from the truth. Studies have linked handwriting to fine motor skills, brain development, creativity, literacy, composition, and more.
In this workbook, you will learn a modified form of Spencerian that was developed by Austin Norman Palmer in the late 1800s. Similar to Spencerian, these cursive letters will be written on a 52 degree slant with a 30 degree connective slant. If you are interested in learning Spencerian script, this workbook will be a great springboard to studying those letterforms. 
In addition to all the benefits of cursive, what I love is that it can be enjoyed through ALL generations ❤️

My hope is that together....we can keep cursive alive!
-------
How to Purchase:
I anticipate that there will be many moms/dads who want to learn alongside their children. Therefore, I will be offering two purchase options:
Individual - This means that you are agreeing to use the product for your own personal use. One person only. 
Family - This will give you the permission to make unlimited copies for your household (spouse and dependent children only). This does not include grandparents, aunts, nephews, cousins, or any extended family. Please have them purchase their own or you can purchase 2 family option to cover two households.
Thank you in advance for your support and to help maintain integrity and honesty in this community. It means so much to me ❤️
Details

This 85 page workbook includes:

-Introductory Guide
-Exemplar page of all lowercase letters
-64 Traceable Pages
-We will begin with the basic strokes and move onto each letter, connections, and example words
-Each page will contain my personal notes to guide you through each letter
-Extra blank guidesheets (1/4", 1/8", 1/16" in both portrait and landscape)
Note

Due to the digital nature of this product, all sales are final.
Legal Terms

By purchasing this product, you are in agreement to these terms:

All information and materials are Copyright © Logos Calligraphy & Design. All Rights Reserved. No part of this product may be reproduced, altered, duplicated, shared, sold by ANY means. These practice sheets are for your personal (one person only) use only.
Share
Customer Reviews
I recommend this product
Supercalifragilisticexpialidocious! To sum up all the positive words that I can put up with this workbook ❤️
My review was a bit overdue as I started out practicing on this lovely digital workbook since January. During my elementary years, we were taught to write cursive, but I think it was the Zaner-Bloser method. So when Younghae announced last year that she will release a cursive practice workbook, I didn't hesitate to give it a try. I happily enjoyed the holidays practicing and exploring other tools like this fragile glass pen. I think it is also a good start up to know the foundations since it is related to Spencerian writing. Now saving up to buy the uppercase as well and looking forward for the Spencerian workbook soon. Thank you so much Younghae for being a wonderful teacher and for providing us this valuable resource. ❤️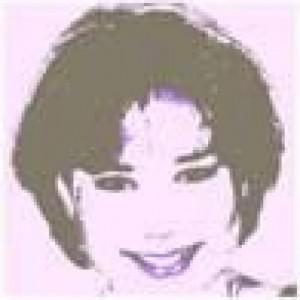 SS
03/20/2022
Sylvia S.

United States
I recommend this product
Lowercase Cursive Practice Workbook
Just like the Uppercase Cursive Practice Workbook, Younghae has done a fantastic job compiling helpful information and guide sheets for anyone to learn and practice cursive. She has thoughtfully planned each page which will help hands to learn beautiful letterforms.
04/07/2022
Logos Calligraphy & Design
Hi Sylvia! So happy to hear your feedback. Enjoy practicing the cursive letters!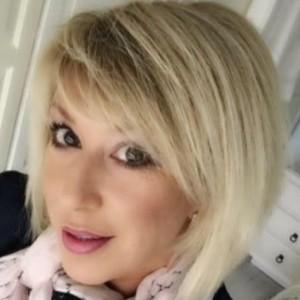 DH
03/01/2022
Dawn H.

United Kingdom
I recommend this product
Fearless Flourishing
I spent considerable time looking for the right course to invest both my time and money in, on my own calligraphy journey… … for me Younghae's flourishing course was where my search ended… …her fearless flourishing is so aptly named, her comprehensive workbooks and tutorials are extensive, and has been an absolute game changer for me in understanding, practicing and applying flourishing and raising the standard of work I produce to another level.
12/29/2021
Tanya

United States
I recommend this product
Wonderful
My experience so far has been wonderful. I truly enjoy my time practicing my cursive handwriting. The handbook is excellent. You can really see the time it took to produce. The notes for each letter helps tremendously. I can write in cursive but I am learning so much and looking forward to seeing improvement. I can't wait for the uppercase edition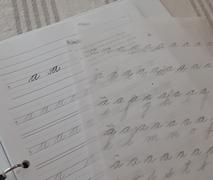 12/05/2021
Gustavo S.

Mexico
I recommend this product
The best cursive workbook !
I've tried my fair share of cursive workbooks, and this one is by far the best out there! From the explanation, to the recommendations of paper and how to do each stroke. I truly love this workbook and will be using it for a long time! Totally recommend!