Logos Calligraphy & Design
Welcome to my shop! Here you will find curated supplies to help you along in your calligraphy journey.
Classic Calligraphy for Beginners
"Amid the fast paced, digital society we live in today, learning calligraphy will enable you to create something with your hands that is personal, meaningful, and irreplaceable"

My book is here! So excited to introduce you to two of my favorite scripts, Copperplate & Spencerian and share 25+ creative projects to inspire you forward. May this book help deepen your appreciation and love for handwritten words. ❤️


Purchase Book
⭐️⭐️⭐️⭐️⭐️

"Still struggling with getting consistent descenders as well as the letters e, s, y and x. The digital workbooks have really helped with the muscle memory. Will definitely continue to use them" - Jasmin

⭐️⭐️⭐️⭐️⭐️

"I love these practice pads, the paper is smooth and a nice weight. I like the fact that the sample is right there on the page and you don't have look back and forth from book to paper to book. Love it!" -Luce

⭐️⭐️⭐️⭐️⭐️

"I've tried my fair share of cursive workbooks, and this one is by far the best out there! From the explanation, to the recommendations of paper and how to do each stroke. I truly love this workbook and will be using it for a long time! Totally recommend!" -Gustavo

⭐️⭐️⭐️⭐️⭐️

"It's my personal opinion that your workbooks are the tops of the line as to the very best available to a serious, beginning student of pointed pen. I will recommend it to my students exclusively. It is an excellent resource." -Angela W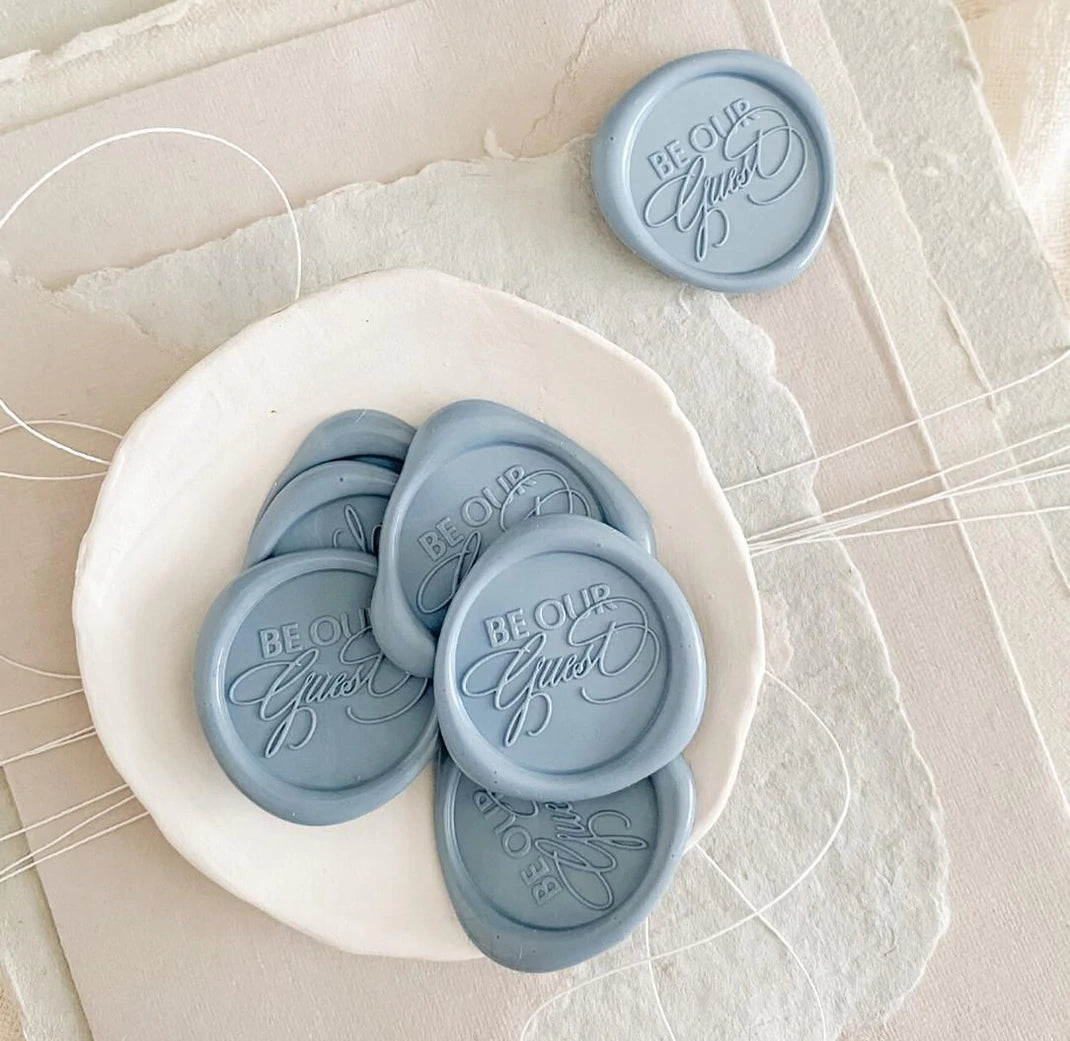 "Be Our Guest"
Designed by yours truly in collaboration with Artisaire, add the finishing touches to your next invitation with this "be our guest" wax seal!
Shop Now
Subscribe to our emails
Be the first to know about new collections and exclusive offers. As a thank you, I will send you our free 12 page Copperplate Guidesheet packet + a 15% welcome coupon!