Digital Cursive Practice Workbook - Uppercase Letters
Regular price
Sale price
$32.00
Unit price
per
Sale
Sold out
I am so thrilled to pass down my love for penmanship through this 93 page Cursive Uppercase Practice Workbook! Though some may find cursive to be "outdated" or "unnecessary", that cannot be further from the truth. Studies have linked handwriting to fine motor skills, brain development, creativity, literacy, composition, and more.
In this workbook, you will learn a modified form of Spencerian that was developed by Austin Norman Palmer in the late 1800s. Similar to Spencerian, these cursive letters will be written on a 52 degree slant with a 30 degree connective slant. If you are interested in learning Spencerian script, this workbook will be a great springboard to studying those letterforms. 
In addition to all the benefits of cursive, what I love is that it can be enjoyed through ALL generations ❤️

My hope is that together....we can keep cursive alive!
-------
How to Purchase:
I anticipate that there will be many moms/dads who want to learn alongside their children. Therefore, I will be offering two purchase options:
Individual

 

- This means that you are agreeing to use the product for your own personal use. One person only. 
Family

 

- This will give you the permission to make unlimited copies for your household (spouse and dependent children only). This does not include grandparents, aunts, nephews, cousins, or any extended family. Please have them purchase their own or you can purchase 2 family option to cover two households.
Thank you in advance for your support and to help maintain integrity and honesty in this community. It means so much to me ❤️
Details

This 93 page workbook includes:

-Introductory Guide
-Exemplar page of all uppercase letters
-72 traceable pages
-We will begin with the basic strokes and move onto each letter, example words, numbers, and correspondence phrases!
-Each page will contain my personal notes to guide you through each letter
-Extra blank guidesheets (1/4", 1/8", 1/16" in both portrait and landscape)
Note

Due to the digital nature of this product, all sales are final.
Legal Terms

By purchasing this product, you are in agreement to these terms:

All information and materials are Copyright © Logos Calligraphy & Design. All Rights Reserved. No part of this product may be reproduced, altered, duplicated, shared, sold by ANY means. These practice sheets are for your personal (one person only) use only.
Share
Customer Reviews
I recommend this product
Cursive Workbook
Younghae's workbook is a joy to use! I am very glad that I puchased it as I teach young llearners to write cursive. It has inspired me to make my own worksheets for the cursive style I teach.
03/12/2022
Theresa T.

Singapore
I recommend this product
A worthy purchase!
Having completed the Cursive Practice Workbook - Lowercase Letters, I jumped straight into the Uppercase Letters workbook. I appreciate being able to slow down and intentionally practice commonly used words, phrases and numbers. Thank you Younghae!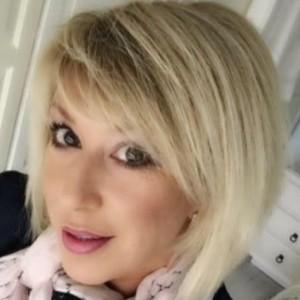 DH
03/01/2022
Dawn H.

United Kingdom
I recommend this product
Digital Cursive Practice Workbook
As everything Younghae produces for her students, her books and courses are full of information and explanation, making them interesting, easy to understand and learn from. Excellent value for money and suitable for all ages, including younger ones learning to write properly.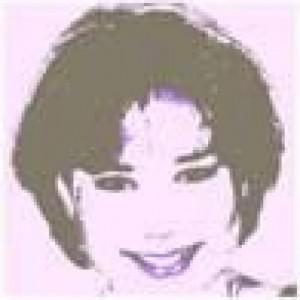 SS
02/27/2022
Sylvia S.

United States
I recommend this product
Uppercase Cursive
Younghae has produced a labor of love in her straightforward and easy to learn workbook for anyone to discover and practice cursive. She has collected essential ingredients to help us understand and achieve writing success. Her well-designed practice guide sheets are thorough with tips on each page. There are thoughtfully planned words, correspondence phrases, numbers and various x-height guide sheets to help our cursive letterforms improve. I love Younghae's comprehensive style of teaching and highly recommend purchasing both the upper- and lowercase workbooks. I am employing cursive in my calligraphy journey and hope to teach my granddaughter someday soon.
02/22/2022
Tong W.

United States
I recommend this product
game changer
This is such a well-design workbook! I love the those word examples for each letter. My handwriting was improved literally in a few days with 15 mins practice a day. It' s perfect way of meditation for me as well after a full day of busy work. The only little thing I personally wish is the workbook can provide more styles for certain letters, especially for letter A, Q and Z. (People who are not familiar with cursive style may feel hard to recognize those letters). Overall, I love it so much!