Digital Spencerian Practice Workbook - Lowercase Letters
Regular price
Sale price
$32.00
Unit price
per
Sale
Sold out
My *NEW* Spencerian practice workbook is finally here!! 🎉❤️
Spencerian script was developed by Platt Rogers Spencer (November 7, 1800- May 16, 1864) which grew in popularity in the 19th and early 20th century. I personally fell in love with this script because of its delicate and romantic look. With less pen lifts and more fluid movement, this script can be used for all types of celebrations and correspondence!
This 50 page practice workbook was thoughtfully created to help you not only understand the break down of each Spencerian lowercase letter, but have endless opportunities to trace and build up that muscle memory.


My hope is that you will take this time to slow down and enjoy the process of learning this beautiful script. Enjoy!
*Note - this is a digital product and a PDF will be emailed upon purchase. No physical item will be shipped.
Details

This 50 page workbook includes:

-40 Traceable pages - We will start with the essential basic strokes and then move onto each lowercase letter (Every stroke was handwritten using nib & ink before digitizing them!).
-4 Traceable lines
-Instructional arrows
-My personal notes & tips to help guide you through each letter
-Exemplar page
-Troubleshooting Tips
-Extra guide sheets for your practice
Note

Note
Due to the digital nature of this product, all sales are final.
Legal Terms

By purchasing this product, you are in agreement to these terms:

All information and materials are Copyright © Logos Calligraphy & Design. All Rights Reserved. No part of this product may be reproduced, altered, duplicated, shared, sold by ANY means. These practice sheets are for your personal (one person only) use only.
Share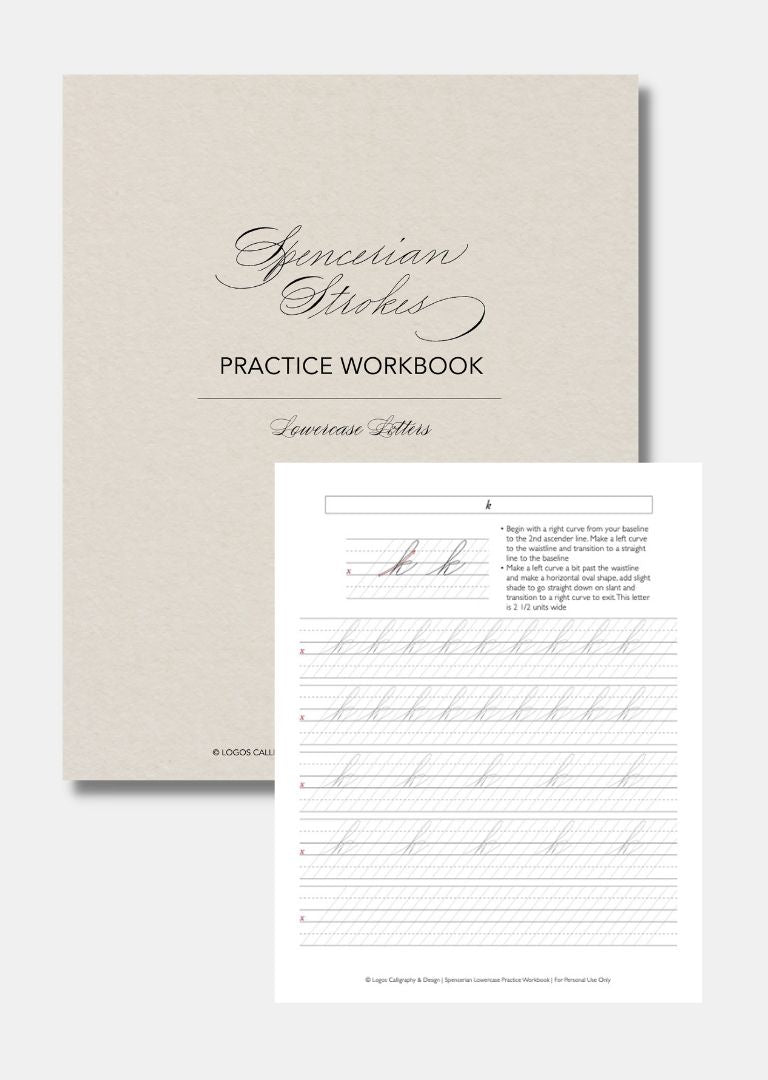 Customer Reviews
100
reviewers would recommend this product
Write a Review
I recommend this product
A Great Workbook!
This work book has really helped me practice my caligraphy. Plenty of practical advice and room to practice. The best I have tried so far. I just need the Captial's workbook now! Thankyou.
07/13/2023
Angela H.

United States
I recommend this product
Love these worksheets!!
I LOVE thèse worksheets!! They are super helpful in providing guidance to start out and also giving help to progress. Love using these to warm up or get back into the swing of things. Can't recommend these enough.
06/22/2023
Nathania D.

United States
I recommend this product
Fantastic resource for learning spencerian
Practicing using these worksheets has been so helpful with my muscle memory!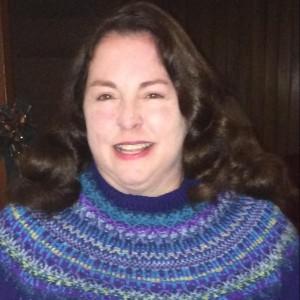 CM
05/11/2023
Carol M.

United States
I recommend this product
Exactly What I Needed
These worksheets are just what I wanted to work on my muscle memory without ingraining bad habits.
05/12/2023
Logos Calligraphy & Design
So happy to hear that Carol! Yes to working on good habit from the start :)
05/11/2023
Shannon T.

United States
I recommend this product
A fantastic resource to learn Specnerian!
This is a perfect option for learning Spencerian minuscules! Younghae has detailed easy to understand directions at the top of each page that guide you through the strokes step by step for each letter, and included some letter variations as well. I have been going through a page or two a day and these have been a fantastic resource! The first two lines are straight tracing to drill in proper stroke direction, height, and shade. The second two lines alternate between tracing and writing the letter on your own. I found this really helped me make minor adjustments to better reflect the traced letterform between each traced latter. The last line is all you! I found this slow removal of the traceable letter really helpful in drilling in proper muscle memory for each of the letterforms. I also love that I can print additional copies of a tricky letter to add to my practice. Thank you so much for such a great printable resource!
05/12/2023
Logos Calligraphy & Design
Thanks for your feedback, Shannon! You're so welcome~ I love that you are going through the workbook 1-2 pages a day! I formatted each page purposely to help you build up that muscle memory slowly...kind of like taking those training wheels away :)